Title Lands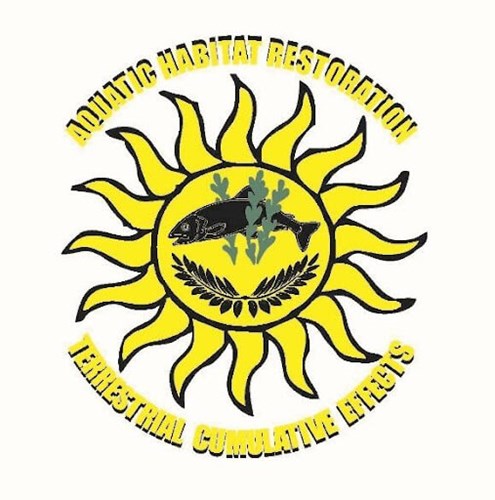 Aquatic Habitat Restoration & Terrestrial Cumulative Effects Initiative 2021
Sunchild First Nation has been allocated funding from the Government of Canadas' Department of Fisheries and Oceans (DFO) for Aquatic Habitat Restoration (AHR).  The goals of the program are outlined on the government website https://www.pac.dfo-mpo.gc.ca/abor-autoc/ahrf-frha-eng.html as follows.
To build capacity within the community to enable habitat restoration in Sunchild priority areas. 
To rehabilitate aquatic habitats under stress
To contribute to the sustainability of freshwater species and their habitats
Did you know?
Aquatic habitat includes the riparian area meaning the shoreline and streambank of a waterway?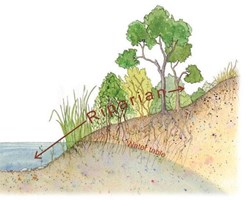 Image extracted from https://cowsandfish.org/wp-content/uploads/2017/04/ugfull.pdf
Did you know that driving vehicles like quads through the water creates sediment in the water and destroys fish habitat?  Fish need clean, rocky bottoms to spawn (lay eggs). 
Did you know that removing trees, shrubs and plants from the riverbank causes the bank to erode and wash away? 
The aquatic habitat restoration program will identify some project sites for restoration during 2022 & 2023.  To learn more about riparian areas you can find useful information here https://cowsandfish.org/riparian-health/
Sunchild is part of the Ram Sub-watershed located with the larger North Saskatchewan Watershed.  If you want to learn more about your watershed check out the information at the North Saskatchewan watershed alliance.  https://www.nswa.ab.ca/
If you want to learn more or get involved in future restoration projects send an email to TCEI@Sunchildfn.ca.
Terrestrial Cumulative Effects Initiative
With funding from the Government of Canada Sunchild launched the Terrestrial Cumulative Effects Initiative (TCEI) in January of 2021.  The purpose of the program is to engage with community members and raise awareness of terrestrial cumulative effects. 
What are cumulative effects?
"Cumulative effect is a change in the environment caused by multiple interactions among human activities and natural processes that accumulate across space and time".  (Canadian Council of Ministers of the Environment 2014)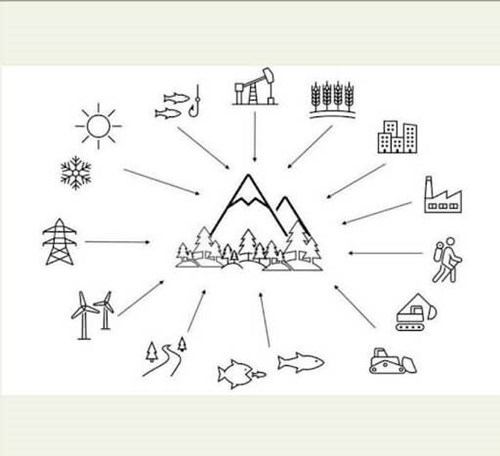 Some activities Sunchild Traditional territories include the following:
Forestry
Oil and gas wellsites, and pipelines
Recreational uses such as quadding and camping
These resource extraction activities combined with recreational activities and natural events such as flooding, forest fires and drought all impact the environment and may also impact traditional land use activities such as fishing and hunting and gathering. 
The goal of the TCEI program is to increase Sunchild members awareness of how cumulative effects impact wildlife, fish, and traditional land use. 
So far, the TCEI project team have met with Elders to ask, "what changes have you noticed over time?" Some of the concerns raised included.
Less wildlife
Less birds
Less fish
Less berries and plants
The Nation can use this information to identify future studies to confirm elders' observations and come up with a plan to protect traditional land use rights and interests.  If you have concerns or want to share your views you can send an email to TCEI@Sunchildfn.ca
In the summer of 2021 Sunchild hosted a six-week summer student awareness program designed to raise awareness and develop capacity to participate in TCEI and AHR related projects.